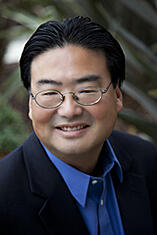 Effective immediately, Keith Sugawara has been named CEO and President of Silex Technology America & Europe (STAE). In addition to assuming leadership of Silex Technology's North American and European businesses, Keith will continue to serve on the executive management team of Silex Technology, Inc. as Chief International Business Officer.
Over the last thirteen years, Keith has served STA in a variety of leadership roles, most recently as Chief Operating Officer. With his leadership, STA has grown 44% over the last four years. We continue to make critical investments in R&D to expand our product portfolio and ensure you – our customers – have the robust connectivity solutions you need to delight your customers.
Under Keith's leadership, Silex will remain focused on your success by offering the latest Wi-Fi technology from Qualcomm Atheros, by delivering an "Always-On" experience through our commitment to quality and by providing premium support with our proven wireless expertise.
I am excited about the future of Silex and the success we achieve with our employees, our customers, and our partners. Thank you for your continued trust in Silex and your partnership with us.