You may have heard about the devastating wild fires in California in the Fall of 2017. These fires in both Northern and Southern California took lives, property and cherished memories from the unfortunate people that happened to live in the "wrong" place.
Silex Technology America and our employees donated around $2,000 to the support the Restoration of Peter's Canyon Park. The son of one of our employees (Noah Freeman) started a gofundme page and I would like to share his inspirational thoughts.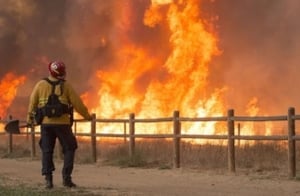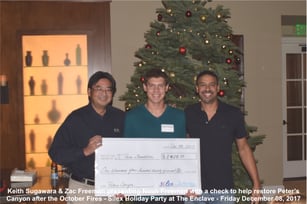 "Peter's Canyon has been a place for families and dog lovers alike to hike and walk for years. I, like many, was extremely saddened to see it succumb to the flames of Canyon Fire 2. As a child I went on walks there with my mom as she was recovering from cancer. As a teenager I'd had many long thoughtful meandering hikes with my then girlfriend, and early morning track practices over the steep hills and winding trails the park offers. For those of you with a similar affinity for this beautiful place and those who can sympathize with our cause, we just ask for a small donation which will be put toward a volunteer effort to revitalize the park. We need gardening tools, saplings, seed and trucks. Remaining funds will be donated to the OC Parks association to help other affected parks.

Please join Silex Technology in supporting this great cause!